Park, Playground & Outdoor Architectural Furnishings
Serving North Carolina and South Carolina
The Canyon Collection
NEW 2015 Product! The Canyon Collection from Landscape Structures!
The Canyon Collection™ features four different rock formations, molded inside and out from actual rock formations in the Gneiss Outcrops in the Southwestern Minnesota, so they look and feel true to life.
Rocks are no longer isolated events set apart from the rest of the playground. With this integrated rock-climbing experience, kids enjoy continuous play that's both physical and imaginative.
The Canyon Collection™, realistic rock formations can be used individually or combined to create a challenging rock-climbing experience that kids love. The rocks panels can attach directly to a PlayBooster play structure or used separately as a collection of rocks, nets and a deck that can be combined in a variety of ways.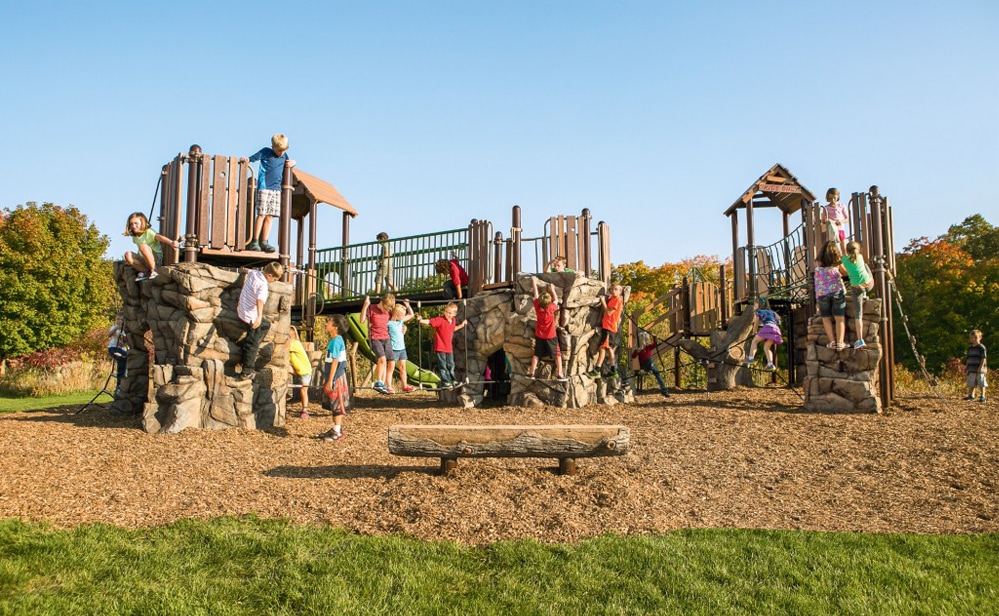 Interested in learning more about The Canyon Collection? Read more here!
Click here to request more information on The Canyon Collection