Aquatix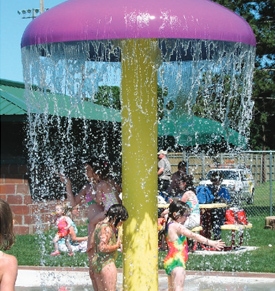 Classic Structures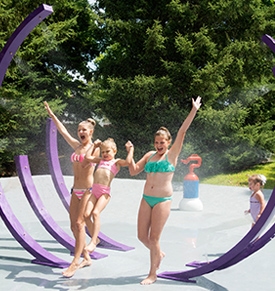 Arctistic Structures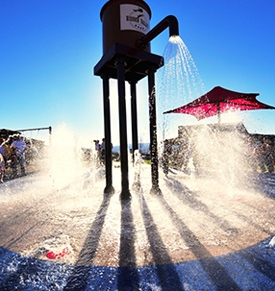 Themed Structures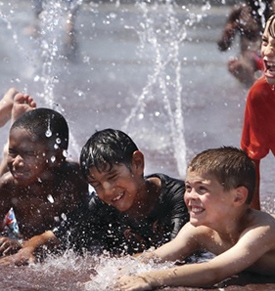 Ground Sprays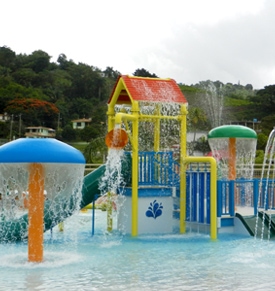 Multi-Play Structures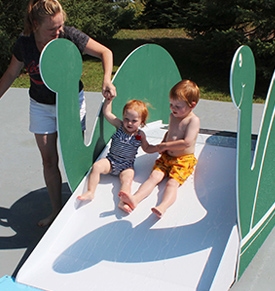 Slides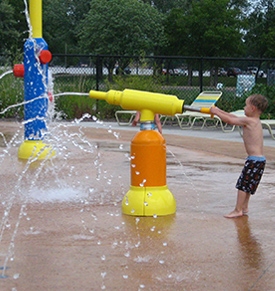 Tots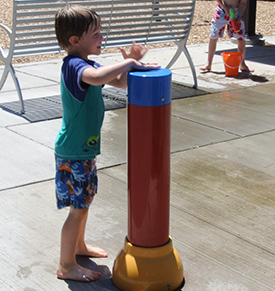 Mechanical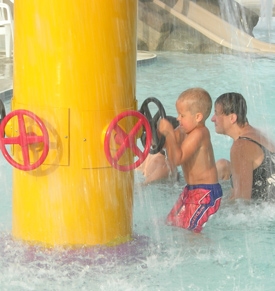 Options
Aquatix by Landscape Structures
Once upon a time, there was nothing more magical than running through a sprinkler on a hot day. Running, jumping, playing while being cooled off in a spray of water is a cherished childhood memory for many of us; and now, with the help of Carolina Parks and Play and Aquatix, your kids can enjoy the evolution of splashing in the water to cool off a hot afternoon. Old fashioned fun meets innovative water-saving technologies, allowing parks, aquatic centers, hotels, campgrounds and subdivisions to add water elements to their play spaces without worry of water consumption limits.
Just like all of Carolina's playgrounds, the water park designs focus on interactive and safe spaces, which are age-appropriate and full of opportunities for active, outdoor fun. By utilizing the best UL listed, integrated water re-circulation system combined with high quality water treatment capabilities, our water park elements provide hours of safe and cool water activity.
We carry a full line of splash pad equipment and features. Whether you choose a classic water park structure, or have a custom design in mind, we can turn your unique vision into reality. Stainless steel or fiberglass, standalone or incorporated into a full playground design, Carolina Parks and Play is your source for creative, environmentally friendly and incredibly fun water parks for all ages!