Park, Playground & Outdoor Architectural Furnishings
Serving North Carolina and South Carolina
Playgrounds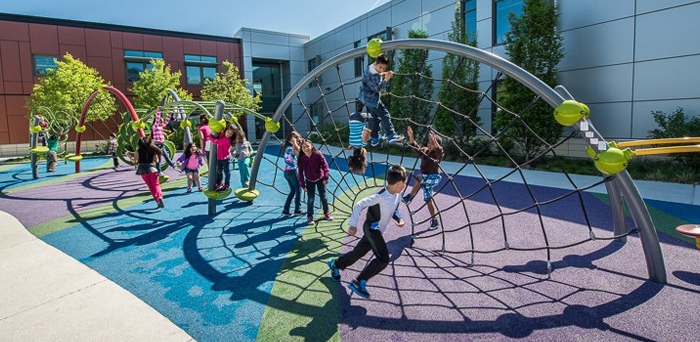 Playgrounds & Designs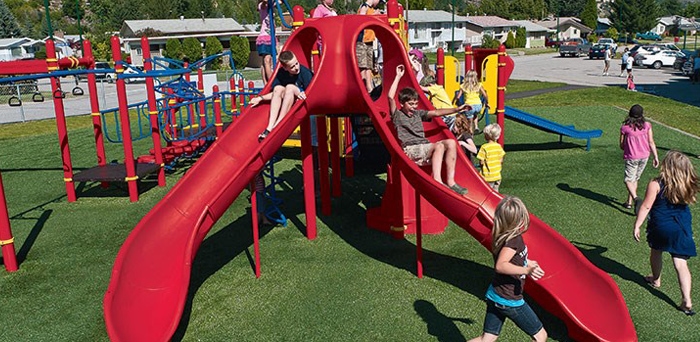 Playground Components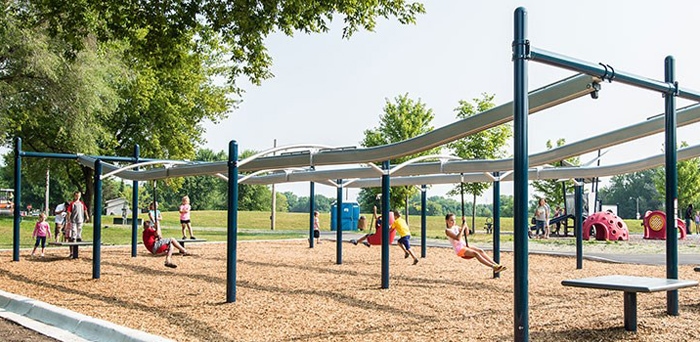 Freestanding Play Products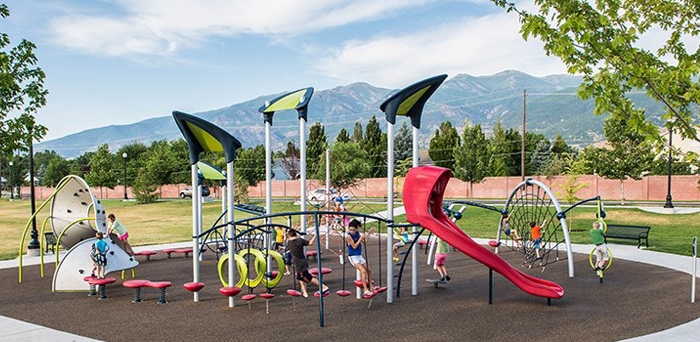 About Our Product Lines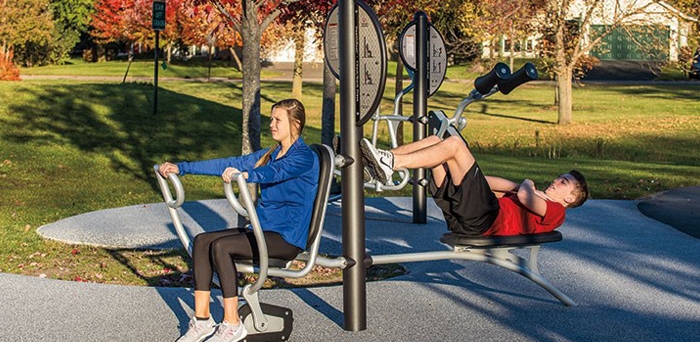 Sports & Fitness
Playgrounds
At Carolina Parks and Play, we know that playing is serious business.
The important role of play in a child's life cannot be underestimated. Children learn life lessons through their play.
They learn to problem solve, they learn to conquer fears and they learn to interact with other children. Outdoor play contributes to the physical and emotional health of children. Children who play outside will learn to enjoy the natural environment and learn to seek out exercise, fresh air and activity. Play improves balance, agility and strength; it reduces stress, gives children a release for anxiety, and stimulates joy and laughter.
Remember when you were young? The playground was a fortress, a spaceship and an airplane. It allowed you to fly through the air, slide down mountains and scale great heights. Play and imagination comes naturally on a great playground.
Our world is changing, and our kids are spending less time out of doors playing. That is why Carolina Parks & Play is committed to designing and building outstanding playgrounds and play facilities. From the perfect trajectory on a swing to a soft landing at the bottom of the slide, we'll cover it all.
We design playgrounds for all ages, from 6 months old to teenagers, and for any style of play you require:
Custom or Themed Playgrounds – If you are honoring the town's heritage or looking to explore a specific theme, we will design a custom play space that will ignite the imagination.
Play Naturally – Playgrounds designed to incorporate natural elements and inspiration are created with the surrounding environment in mind.
Inclusive Play – Play is important to every child, so our inclusive playgrounds are designed with children of all abilities in mind; from ramps to modified equipment sure to thrill every child.
Freestanding Play – Whether updating an older playground or simply adding more fun, freestanding elements add even more fun to your park.
Many playgrounds incorporate several or all of the above to create a unique and exciting playground that won't soon be forgotten. Carolina Parks and Play looks forward to working with you to design a playground that will inspire your children to play for years to come.