Park, Playground & Outdoor Architectural Furnishings
Serving North Carolina and South Carolina
Skyways™ Shade
SkyWays™ from Landscape Structures is designed to meet the demands of both heat and sun.  SkyWays™ provides the largest break from the sun and is designed to block up to 97 percent of the sun's harmful UV rays and keep playground temperatures up to 30 degrees cooler.  Even available with a cool misting option, for the steamiest of play days.
SkyWays™ Cantilever is great for areas that need lots of shade but have limited ground space. Designed for spaces that need to keep posts to a minimum and create a cool, open feel.  Choose the Cantilever, Back-To-Back option to double your shade.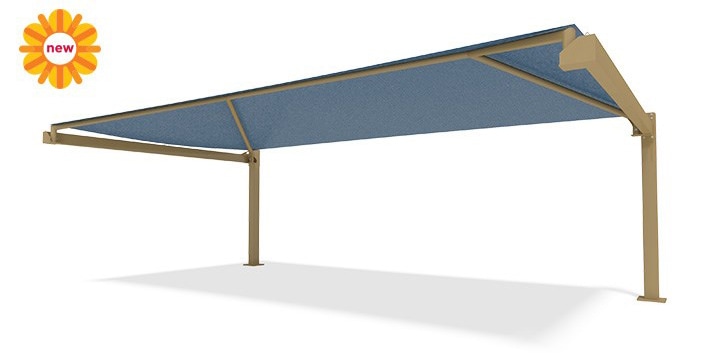 SkyWays™ Hexagon, Single Layer offers an alternative shape that accommodates large, round areas.  Incorporate two fabric colors for design flexibility.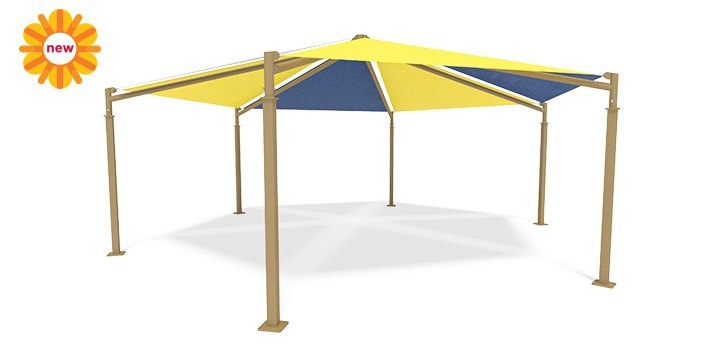 SkyWays™ Hexagon, Double Layer panels block even more sun with the overlapping panels and creates a unique design aesthetic. Great when maximum shade is needed.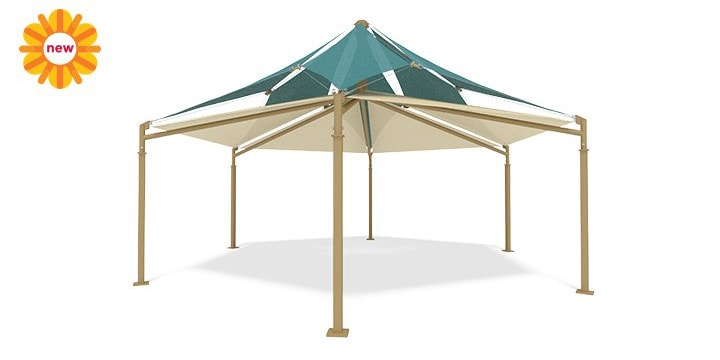 SkyWays™ Hip shade structures offer clean lines and are an ideal complement for any environment – playground shade, outdoor seating, pool surrounds and nearby buildings.  Available in a wide variety of sizes.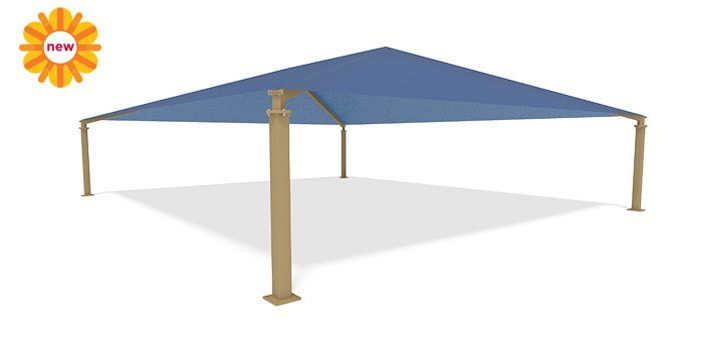 SkyWays™ large diameter posts are available in five standard colors—White, Vanilla, Tan, Black and Cool Silver Matte. And our shade products fabric, a breathable, weather-resistant material made of high-density polyethylene, is available in eight standard colors—Denim, Blue, Lagoon, Pine Green, Yellow, Metallic Silver, Brown and Tan.
Interested in learning more about Skyways™ Shade?  Read more here!
Click here to request more information on Skyways™ Shade.