Category: Featured Products
New 2017 – New PlayBooster® climbers
---
FIVE NEW PLAYBOOSTER® CLIMBERS BY LANDSCAPE STRUCTURES
We are excited to introduce five new PlayBooster® climbers to ascend from the ground up to 96" (2,44 m) decks! These towering climbers provide kids with thrilling new challenges in climbing. Now
Read More….
Introducing HDG Series Play Equipment – Landscape Structures
---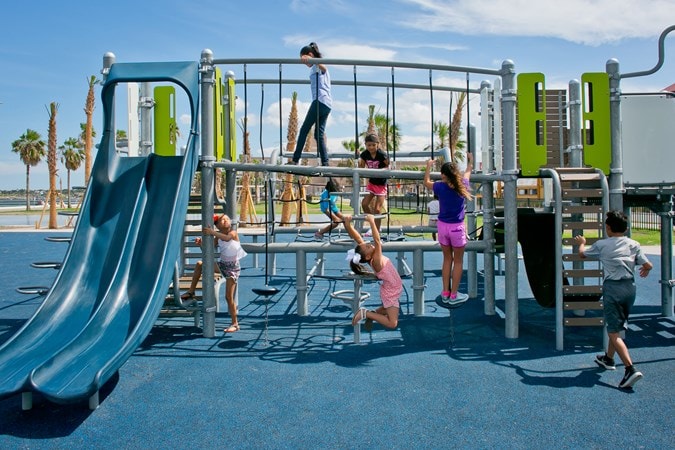 The cool aesthetics of Hot Dip Galvanized (HDG SERIES) steel offers a fresh look for your playground. Its distinctive zinc patina gradually takes on a uniform matte gray appearance, blending in well with the styles of many different play environments — urban, sculptural, modern,  industrial and more!
Also,
Read More….
NEW 2017 – Landscape Structures Slides
---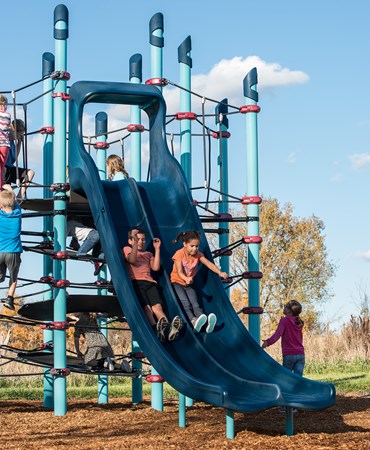 2017 NEW SLIDES — swift rides and quick turns from higher deck heights!
Double Swoosh Slide® – The fastest ride, times two
50 percent steeper than traditional slides
12″ sidewalls and longer exit area for safety
Attaches to 64″, 72″ and 96″ deck heights
Double scoop integrated hood design
WhooshWinder™ Slides
Attaches to 72" deck for
Read More….
New 2017 – Smart Play®: Nook and Loft
---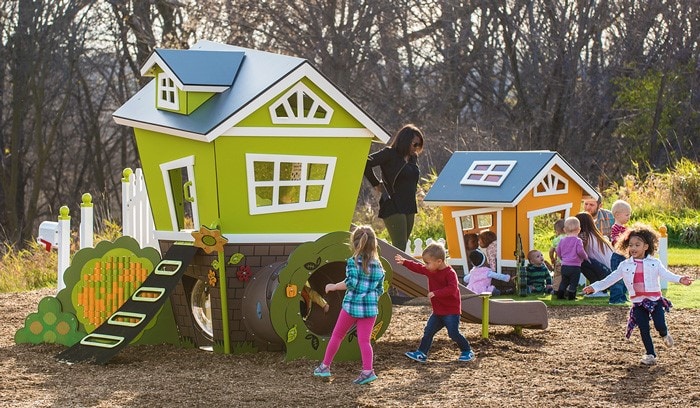 Landscape Structures has launched two new Smart Play® playstructures:  
Smart Play: Nook – Ages 6 to 23 months   
Sized just right for Little Crawlers and Early Walkers;
Fun whimsical house;
Intentional sightlines let you keep your eye on them at all times; and
Developed with guidance from National Head Start Association and Too Small to Fail to
Read More….