Park, Playground & Outdoor Architectural Furnishings
Serving North Carolina and South Carolina
Spinner / Motion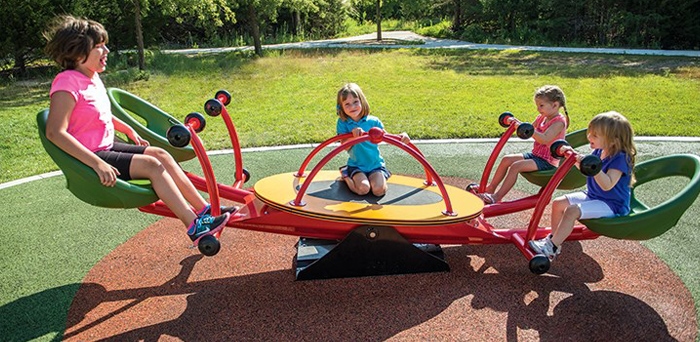 Seesaws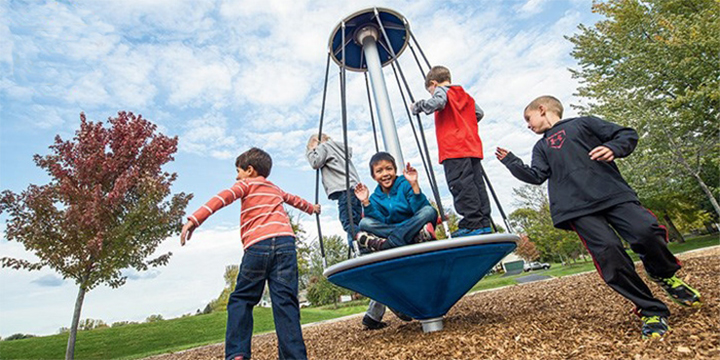 Spinners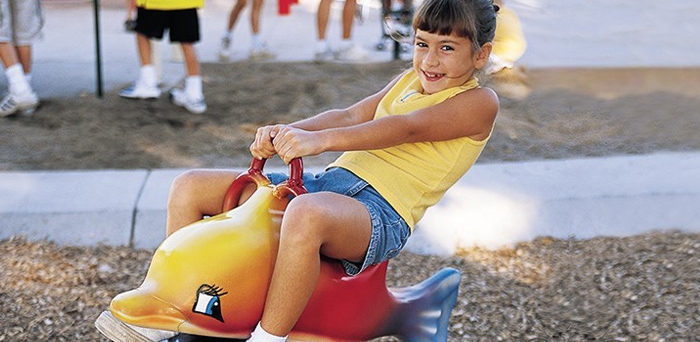 Spring Riders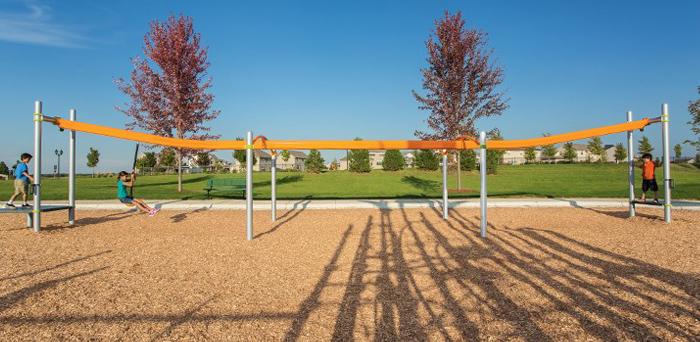 Track Ride/Zip Lines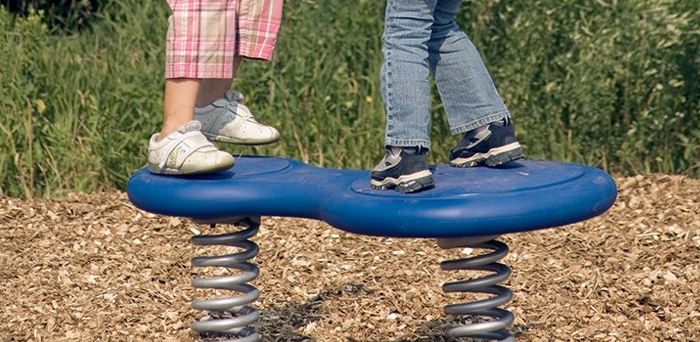 More Kids in Motion
Kids in Motion
Children love to spin and move through space. The youngest of children are soothed by movement, and toddlers who have just learned to walk seem enthralled with turning around in circles until they stagger with dizziness – only to stand up and do it again. From bouncy seats to rocking swings, movement is a part of the child's life from very early on.
In fact, one of the most basic of skills that children must learn is a sense of equilibrium, and the ability to conquer space, gravity and balance. Various types of movement are necessary for the brain to properly develop, and to allow all the senses to coordinate a body in motion. From traditional apparatus such as spring riders and seesaws, to innovative spinners and popular zip lines; Carolina Parks and Play has a wide variety of ways to incorporate movement into your play space.
Gone are the days of only choosing from basic seesaws and merry-go-rounds. While those classics are still available, our inventory of we-saws, stand-up seesaws, flywheel spinners, gyro-twister add-ons, and even ziplines with molded seats will make your playground a fun-filled, whirling oases of fun.
For ideas and inspiration as to how to add these and other motion elements into your playground design, check out our gallery or call Carolina Parks and Play today.